Watch
What's more important, quality or quantity?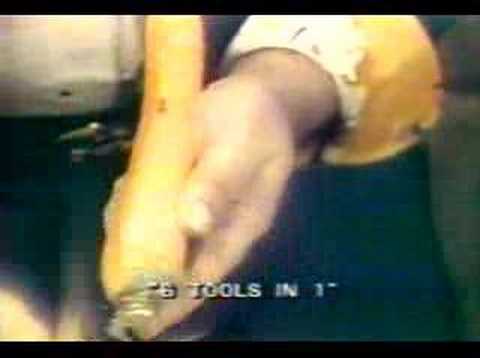 Who makes a good realtor?
Gay porn stars, hand models actors and rappers says the NYTimes. "I hate to say you're acting, but sometimes real estate is a bit of a show. When you're a broker, you're on stage, and you've got to make people like you." - Pamela Liebman, president Corcoran Group.
Are Americans compulsive salespeople?
A fascinating discussing on the BBC radio show Night Waves, featuring Eli Attie, former speechwriter for Al Gore, writer on The West Wing and writer and co-producer of House. http://www.bbc.co.uk/programmes/b01f68dz Listen from around 13.30 and it lasts about 15 minutes.
Selling Spanx
Sarah Blakely, the founder of Spanx, made "shapeware" chic, becoming the youngest self-made woman billionaire in the world. Since 2000, her Footless Pantyhose and Power Panties have sold more than 15 million units combined. What makes her a good saleswoman? (I'm drawing mostly here on Alexandra Jacobs' excellent profile of her in The New Yorker last year.) A range of experience. When she...
How Christian Louboutin sells $1000 shoes
"Louboutin will hire a salesperson on the basis of personality as much as on that of retail experience. 'I'm kind of like, deformed,' he said. 'I buy the smallest thing, like a stamp, and I'm thinking, This person would be good for the shop.' Louboutin poached a hostess from an Air France lounge; another time, he hired the bellboy who was assigned to...
Zen of Business by Augie Turak →
Augie Turak appears in The Art of the Sale describing the importance of a Zen attitude in selling. It's a truly powerful, if deceptively simple, idea.
Watch
Is this the kind of discussion Goldman Sachs has been having before selling products for the past few years?
Tech bumps salespeople from stores - NYTimes →
Ten Commandments for Conmen
The early 20th century conman, "Count" Victor Lustig came up with these ten commandments - not so different from those given to salesmen. He was known as the "man who sold the Eiffel Tower. Twice." Be a patient listener (it is this, not fast talking, that gets a con-man his coups). Never look bored. Wait for the other person to reveal any political opinions, then agree with them. Let the...
J&J appoints a salesman as CEO - b-school...
Alex Gorsky, the new CEO of J&J, started his career as a salesman. This piece discusses what this means, including one offensive stereotype from, inevitably, a business school professor. The salesman's job "demands stamina, charisma and a near devotion to making the sale — has become a crucible for future drug company executives in recent years…Mr. Gorsky… fits the...
The three Ps of selling: Preparation, Persistence... →
A wonderful essay by Henry Alford in the New York TImes on selling the least sellable books from his shelves on the sidewalk in front of his apartment. The books include: Hitler Laughing: Comedy in the Third Reich; Impotence in the Male; and Gay and Gray: The Older Homosexual Man.
Amway's top China rep - makes $8 million a year →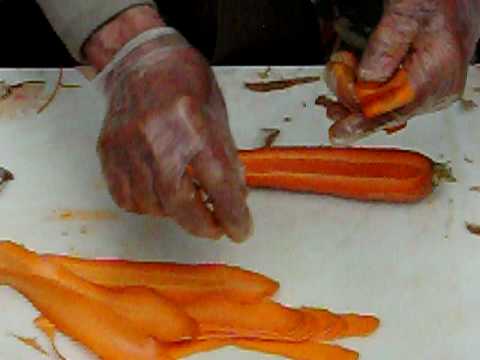 Review of The Art of the Sale
From Publishers' Weekly January 16th issue: Like Malcolm Gladwell, Delves Broughton is drawn to success stories where natural talent takes second place to hard work, but he's also willing to explore the manipulative, deceptive aspects of the task, as well as the endless rejection salespeople must face. His enthusiasm and admiration for skilled practitioners of the art is contagious. ...
Watch
"You have nothing to lose, but you have a whole life to win." Earl Nightingale's Strangest Secret - it's really not that strange, but still worth listening to, if only for his rich Burt Lancaster voice. What becomes of our dreams as we get older? "Success is the progressive realization of a worthy ideal." "The opposite of cowardice in our society is...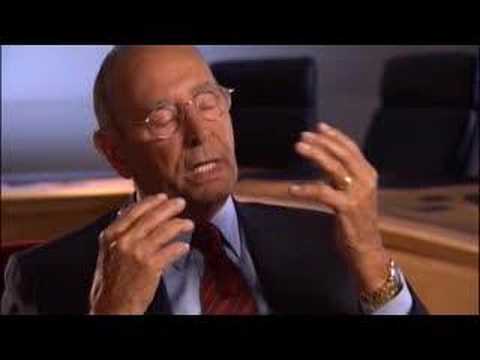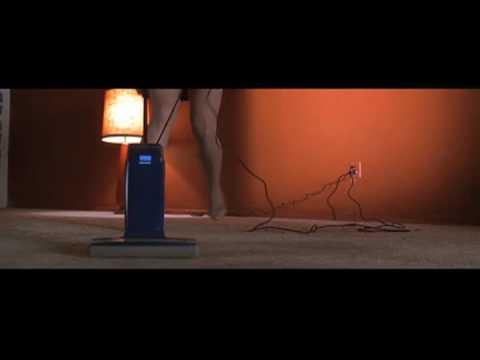 Liar's Poker: Who do you work for?
"Who do you work for? That question haunted salesmen. Whenever a trader screwed a customer and the salesman became upset, the trader would ask the salesman, 'Who do you work for anyway?' The message was clear: You work for Salomon Brothers. You work for me. I pay your bonus at the end of the year. So just shut up, you geek. All of which was true, as far as it went. but if you stood back and looked...
1 tag
Watch
"In order to sell a million dollar product, you've got to raise the bar of your salesforce. But that's a lot of work…"
1 tag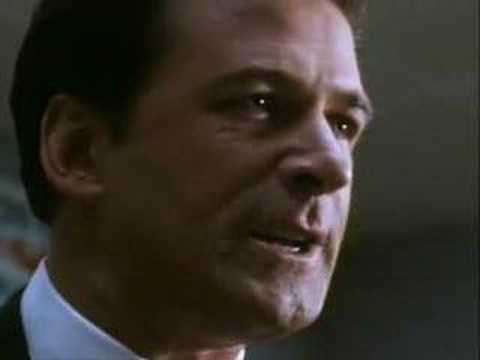 "We sell or else"
– David Ogilvy